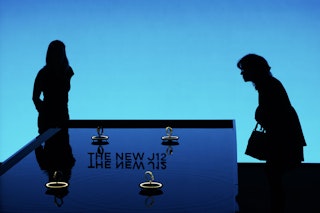 CHANEL
CHANEL - J12 : Place Vendôme
LSD partnered with Random Studio to support Chanel in their worldwide launch, and 20th anniversary of the iconic J12 timepiece.
Promotional events were held in Milan, Taipei, Beijing, Hong Kong, Tokyo, London, and New York. The main launch event took over all 5 floors of Chanel's iconic flagship store in Paris - the Fine Jewellery boutique Place Vendôme.
As well as creating lighting creative for the entire building and its functional spaces, we designed a submersible lighting fixture for the watches to be showcased on. These were positioned in a pool of water in the main hall of the boutique as a centrepiece to the event.
The rest of the boutique, including the building facade, encompassed the event in an evolving, transformative creative working with water, time and reflection.