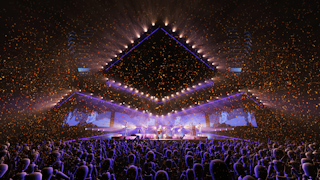 Creative
Creative
Our creative process is key to presenting high quality, authentic, artist led performance design and concepts. We use a simple collaborative workflow, combined with an obsessive attention to detail in order to achieve a heightened experience in our shows.
We illustrate, sketch, explore and conceptualise ideas in collaboration with the artist and their team.

We then simulate and model in a 3D environment allowing us to precisely program lighting and video, sculpting the show and honing the visual performance as a whole. All this can be accomplished in advance using state of the art control and visualisation technology.

Please get in touch if you would like to see more examples, or you would like to know more about how we approach lighting, live design and creative direction.