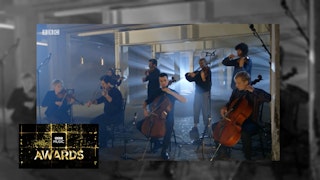 Rag N Bone Man - BBC Music Awards
Broadcast
Rag N Bone Man - BBC Music Awards
Rag N Bone Man was awarded with Album Of The Year by BBC Music.
As part of the awards program he performed a stripped back version of Grace.
We selected a shed within Manchester's Victoria Warehouse to create a bare, contrasting setting for the piece combining honest lighting with background depth to pull the viewer in.